Veteran's Day Stories: Bud Cooper in World War II
Originally created as Armistice Day after World War I, it was renamed "Veteran's Day" after World War II. To commemorate Veteran's Day in 2014, we will be sharing excerpts from our book Staying Alive: How to Act Fast and Survive Deadly Encounters. This is Part 1 of 3 of our Veteran's Day series. This excerpt features the story of my grandfather who served in World War II, both as part of the D-Day invasion at Normandy and the continued sweep across Europe and the Pacific Theater later in the war. In the context of our book, we use this story to show how the average person can experience something as traumatic as the horrors of war and still go on to live a fruitful and well-adjusted life. For more on surviving traumatic stress, buy Staying Alive: How to Act Fast and Survive Deadly Encounters on Amazon.
From Staying Alive: How to Act Fast and Survive Deadly Encounters, Chapter 14: "Stress and Traumatic Stress"
Do not despair if you are one of those personality types that are not as comfortable with high stress situations. According to researcher Joel Paris, environmental factors are a great determinant in your mental health status, whether you are predisposed to adequately handle stress or not (Paris, 1999). In other words, even the person with a weak stress constitution can perform amazing feats if the environment is right for that person. You have probably heard stories of courageous behavior in times of crisis. For example, people can learn to lead a happy and fulfilling life after experiencing even the worst of life's most violent encounters.
As a case in point, most folks in North Georgia and Tennessee knew Raleigh Cooper as "Bud". Bud was one of those modest, quiet, kind, generous men who focused on making those around him happy while also enjoying life himself. Bud revered his wife and adored his children. He was equally revered and loved by them. He served as a Boy Scout leader and as a Deacon in his church. He would also stop on the side of the road to help anyone who was broken down, even when most people might not think it was safe to do so. Bud Cooper was all of these things, no matter how much tragedy he experienced.
One day, while enjoying one of his favorite pastimes – fishing – he snagged something heavy with his lure. When he reeled in the object, he was shocked to see that it was a boy who had drowned. This terrible experience haunted Bud for some time. But life had more challenges for Bud Cooper. Shortly after retiring from his job driving a delivery truck, he badly cut his arm while cutting firewood with a chain saw in the woods. He was barely able to make it to the road where a pulpwood truck driver found him and rushed him to the hospital. If he had not made it to the hospital so quickly he would have died from his injury. Of course, Bud kept on going strong in life.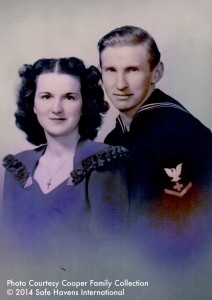 But Bud had another life experience that made these other stories pale in comparison. As a young pharmacist's mate in the Navy, Bud was one of thousands of Americans who landed on the beaches at Normandy in June of 1944. He was spared the grisly first day of the landing because his ship had hit a mine and was delayed in reaching the shore. When he arrived the day after the initial landing, one of his duties was tending to the wounded and helping to retrieve the thousands of bodies scattered up and down the beach, bloated from sitting out in the sun for a full day. His time on the beach was cut short when he was hit by a German machine gun round that ripped through his torso.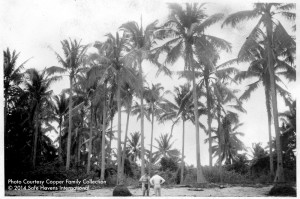 After recovering in a British hospital, he went on to serve in the push across Europe and he later served briefly in the South Pacific before the end of the war. But of all the places and things that he saw during his service, nothing could compare to the scene he saw on the beach that day in Normandy. He once said there was no way to convey the horrors of that fateful beach to someone who did not see it firsthand. Years later, he would find it nearly impossible to describe to anyone what he witnessed in that Hell on earth. Regardless of how incredible special effects technology has become, he maintained that no movie that could truly begin to capture the horror, nor replicate the terrible sounds, smells and grisly sights of D-Day.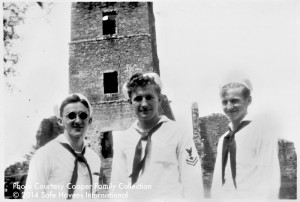 Paris, J. (1999). Nature and nuture in psychiatry: a predisposition-stress model of mental disorders. Washington, D.C.: American Psychiatric Press, Inc.