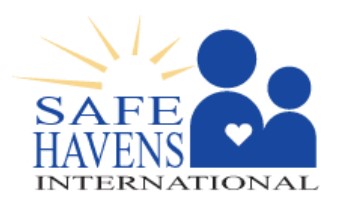 A NON-PROFIT K12 SCHOOL SAFETY CENTER
Safe Havens International Inc.
P.O. Box 27390
Macon, GA. 31221-7390
New Position Announcement
Paralegal/Assistant School Safety Account and Project Manager
Posted June 2021
Vacant Until Filled
Safe Havens International, Inc. ("Safe Havens") is a non-profit K12 school safety center with a reputation that is unmatched in the government and private sectors. Our analysts have assisted clients with school safety, security, climate, culture and emergency preparedness assessments for more than 8,500 K-12 schools in the U.S. and more than two dozen other countries. We write books, guides, articles, blogs, and web courses; present at conferences, workshops, and seminars; provide consulting and provide expert witness services related to school safety, security, and emergency preparedness. Our analysts have provided expert witness services for some of the largest and most complex school safety civil actions in our nation. We have also provided official post-incident assistance for over 300 school crisis situations in four countries, including 23 active assailant and targeted school attacks. We seek a highly detail-oriented, competent, utterly reliable and consummate professional to help further improve our processes, work quality and project management. In addition to our work for dozens of state departments of education, law enforcement, as well as emergency management and homeland security, our analysts have assisted the U.S. Departments of Education, Justice, Homeland Security, the U.S. Attorney General's Office, the White House, the National Sheriff's Association, as well as national educational institutions and organizations in Trinidad-Tobago, India, and Vietnam. We have a diverse, eclectic, highly motivated, dedicated, and passionate team of extremely skilled and experienced subject matter experts who bring different skill sets, professional credentials, cultural backgrounds, and academic experiences to work with a wide and diverse range of public, charter, faith-based, independent, boarding, military, and international K-12 schools.
In our effort to improve our services and impact, we seek a professional with extensive experience in paralegal work who desires to use their skills in a different, challenging and highly impactful manner. In our experience, a highly competent paralegal will be well-suited for this position due to the similarities in the written and verbal communications, experience meeting inflexible timelines, attention to detail, technical knowledge and the importance and impact of the work paralegals must perform. While we would consider an attorney for this newly created position, our experience working with many top-drawer paralegals has been that a truly skilled paralegal will be invaluable to support our dedicated team in accomplishing our non-profit school safety center's critical mission to make schools a safer, fun, and effective learning environment for students regardless of where in the world they happen to be born and attend school. While this position is not a true paralegal role, the knowledge, skills, and abilities of a highly competent paralegal will serve our organization well.
If you are a detail-oriented, highly organized, competent, hard-working, and reliable professional with excellent writing skills as well as verbal and written communications skills who wants to help make schools safer, this unique position may be a good fit for you. While this salaried managerial FLSA exempt position will be a very challenging role and will often require intensive work to meet project deadlines, it will also offer immense personal satisfaction for the right type of individual.
The successful candidate will have work opportunities that will have a profound impact on the safety and effectiveness of school environments nationally and internationally. While this position involves in- person, regular work hours at our middle Georgia home office, there will be opportunities for flextime and, when practical, to work from home, in addition to an excellent salary, robust benefits package, and enjoyable working conditions.
While this position will involve copious amounts of hard work, it will provide abundant personal satisfaction that can only come from making a difference in the lives of millions of students and school employees. If you wish to help save the lives of children and educators who you will typically never know your name or meet you through hard work, this position may appeal to you. By applying your skills knowledge and abilities to learn and master new skills and to develop a high level of technical expertise in the field of school safety, few if any jobs in the nation will provide as much opportunity to do so.
Examples of typical duties:
Assist with managing projects by tracking of workflow and oversight of the quality of our team's work and maintaining the high degree of quality of services we are known for.
Assist with developing work agendas and schedules.
Help develop, fact-check and edit project reports – cross check site reports for each assessed school and support facility and helping develop our detailed strategic reports. Note that our project reports are extremely detailed sometimes running 10,000 to 15,000 pages for large school district projects. Assist with editing and proofreading reports (including expert witness reports), articles, blogs, and educational training materials such as PowerPoint presentations, web-course content, video scripts, as well as other documents and content.
Assist with writing and editing reports (including expert witness reports) and proposals.
Troubleshoot challenges that arise when our analysts are in the field.
Proofread and edit proposals, reports, book manuscripts, school safety guides, articles, blogs, website content, web course content, training and awareness video scripts and other documents and content.
Proofread and edit multi-media presentations.
Schedule meetings and site assessment visits for our analysts.
Screen requests for services. We typically have to decline between 50 and 75% of requests for school safety, security and emergency preparedness assessments, conference keynote presentations and emergency plan development projects due to the volume of requests.
Screen requests for expert witness services from law firms and insurance companies – we currently can only accept about one case in fifty.
Coordinate and provide support for our expert witness services, depositions and trials interacting with paralegals and attorneys.
Screen requests for interviews of our analysts by local, state, national and international media organizations.
Assist the Project Manager with invoices, project budget development and management, payroll, tax preparation etc.
Assist with preparations for conference and workshop presentations, depositions and trials.
Organize project and expert witness case documents.
Respond to emails and phone calls from former, current, and potential clients.
Screen and respond to emails and phone calls from vendors.
Screen and respond to requests for interviews of our subject matter experts by U.S. and international media organizations.
Help our team update the content of our website.
Find photos in our large photo archives for our presentations, articles, books and blogs
Serve as the editor for our free e-newsletter, School Safety Monthly.
Develop and maintain a new client contact database.
Help us develop and maintain a new international school safety incident database.
Periodic travel for some projects will be required.
Requirements and preferred skills, knowledge, abilities and experience
We intentionally limit minimum requirements and list highly desirable as well as desirable qualifications and experience to allow individuals with unique skills, abilities and knowledge to be competitive for this position. Experience and qualifications that are similar to those listed as desirable and highly desirable may also be considered. We will consider work, volunteer, hobbies, and other types of experience that demonstrate skill sets relevant to the services we provide. While we have minimum requirements, we seek an outstanding individual who is a self-starter, who can adapt and succeed in this unique position.
Minimum requirements
Have an associates or bachelor's degree
Fluent in speaking, reading, and writing in English
The ability to answer phone calls, and respond to e-mails and to use a computer
Proficiency in using Microsoft Office
Current and valid Georgia driver's license on the start date
Successfully complete our extensive pre-employment background screening process
Desirable experience/qualifications
Experience as a project manager
Experience as an executive assistant
Experience working in a public or non-public K12 school or school district.
Experience as a criminal investigator
Experience and/or training in law enforcement, emergency management, fire service, emergency medical services, intelligence agency or homeland security.
Experience working in a safety field
Experience in public speaking, presentations, training in any field
Fluency in one or more foreign languages
Individuals who have special needs such as Dyslexia or Autism which can enhance creativity, attention to detail, help the candidate better understand the needs of students, school employees and visitors to school with special needs etc.
Experience working with special needs children and youth
Experience with word processing programs and/or multi-media presentation formats.
A masters, PhD, Juris Doctor or other graduate degrees
Highly desirable qualifications and experience
Experience working in litigation support
Experience as a paralegal or as an attorney
Paralegal certificates, advanced training, or certifications
Military experience – any branch, active duty or reserves – combat experience is even more
desirable.
Experience writing and editing documents such as reports, proposals, books, etc.
Supervisory, leadership or management experience
Experience working in child abuse prevention and/or investigation
Previous experience working, volunteering or living in one or more developing countries.
Pre-employment and post-employment re-screening
This position often requires working on documents with highly sensitive information and information related to major litigation, sensitive post-incident reviews of major acts of school violence, and projects with national and international school safety, security, and antiterrorism aspects. Therefore, successful candidate will have to sign a non-disclosure agreement with Safe Havens as well as non-disclosure agreements with other clients if and as requested by clients.
The successful candidate will have to undergo a comprehensive and thorough pre-employment screening process which includes but is not limited to a fingerprint-based state and national criminal history check, a second state and national criminal history check which includes a social security trace, a national sex offender registry check, driving license check and 6 reference checks.
As child abuse prevention is a key area of focus for our organization and because our projects typically involve working at schools while students are present, this position also requires periodic post-hire re-background checks and completion of web-based training on courses such as boundaries invasion, recognizing sexual misconduct, compliance with all policies, organizational practices, state and federal statutes related to child abuse reporting and investigation, etc. Compliance with our code of conduct for the prevention of child abuse is also required of all Safe Havens personnel.
Our process for evaluating candidates
We will screen resumes as the first stage of our evaluation process. This process will likely take at least four to six weeks and possibly longer.
Semi-finalists selected via resume evaluation will be asked to complete a detailed Safe Havens employment application package. References will also be checked at this stage.
Finalists from the second stage will be selected for interview with the Executive Director, Project Manager and one or more analysts and senior analysts.
Finalists from the third stage will be compensated at an agreed upon hourly rate to complete timed in-basket/out-basket exercises to demonstrate the ability to proofread and edit complex reports and other documents.
A tentative employment offer will be made for the selected candidate contingent upon the successful completion of the final background check process.
The selected candidate may then be asked to perform limited project work with a flexible schedule to accommodate their current employment. This will allow the candidate and our leadership team to work together for a brief time period to allow both the candidate and the leadership team to verify that the candidate and the organization are a good fit for each other. The candidate will be compensated on an hourly basis agreed upon by the candidate and our leadership team for the time spent on this work.
If the candidate and the leadership team agree that the candidate and our organization are a good fit for each other, a formal job offer will be made for full-time employment and the candidate will begin an onboarding training process once they are able to serve notice to their current employer (if currently employed) and begin work.
Compensation and benefits package
Starting salary for this position will be $80,000 annually. Unlike many employers, the current salary of candidates is not relevant in our evaluation of applicants and salary offer– skills, knowledge, abilities and the capacity for the candidate to learn new roles and tasks are what is important to us.
This is a managerial position and is FLSA exempt
401K participation is available
11 paid holidays annually – Employees can adjust their 11 paid holidays to align with their personal faith/religion/personal preferences for use of paid holidays in combination with annual leave if desired by the employee.
12 days of sick leave accrued annually, and the employee can bank up to four years of sick leave if desired.
15 days of annual leave and the employee can bank up to two years of annual leave if desired.
An additional paid day off for employee's birthday.
Up to three days of bereavement leave annually
Though we are not required to do so, we provide up to two weeks of paid family leave under FMLA criteria.
Flex time when the workload permits
Ability to work from home at times – this will vary due to types and size of projects and tasking
Blue Cross/Blue Shield medical and dental insurance available
Paid training relevant to our mission
Safe Havens is an equal opportunity employer and does not discriminate nor provide advantage to/for applicants based on race, ethnicity, gender, age, religion, sexual orientation, gender identity, or disability. Interested candidates should send a resume to both mike@weakfish.org and phuong@weakfish.org.
This position will be open until we identify and hire the successful candidate.
For more information on Safe Havens, please visit www.safehavensinternational.org. While the content on our website is badly dated due to an intensive workload since February 2018, it does provide more detail about our mission and the services we provide. We ask that candidates not call our office as our leadership team is heavily engaged in a series of major projects with tight deadlines. We can respond to short questions via e-mail if needed but our response may be delayed due to our current workload.