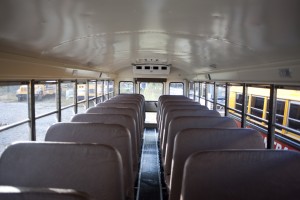 I just returned from a two week trip to South Africa. As with my previous trips there, I found it to be a fascinating journey. A beautiful country that I love to visit, South Africa also has its share of violence in and out of schools. A shooting rampage in Alexandria last Wednesday demonstrated that active shooter events can occur in any country. In this tragic case, a South African Police Services Constable attacked a police station and killed four people including his former partner. The officer also fired upon two other police officers but missed them.
Police Officer Becomes an Active Shooter
The officer had taken his girlfriend and a man hostage about a month earlier after he found them together. During the standoff, he threatened to shoot responding officers. Police seized his service pistol and he was not apparently able to purchase another one because of South Africa's strict gun laws. Instead, the officer was able to convince an officer at the police station to give him another police service pistol which was then used in the attack. After the attack, the officer fled to a residence and killed himself with the weapon after firing upon responding police tactical team members.
Media Reporting on Active Shooter Events Distorts Reality
Like a number of active shooter events in other countries, this case received little if any national media coverage in the United States. In fact, I only learned of the incident when I read a South African newspaper on my flight home. The way media organizations cover active shooter events has considerable bearing on how we perceive the chances we will directly experience them. Active shooter events in many countries make it clear that any public or non-public school in the world could be the next school to experience and active shooter incident. No school official should ignore this possibility. At the same time, available data confirms that more than 99% of all deaths at American schools do not involve active shooter incidents. In fact, more than 90% of all homicides at school do not involve active shooter incidents.
Appropriate Responses to Active Shooter Events
Careful data evaluation reveals that it is exceedingly dangerous to focus most of our available time, energy, and fiscal resources on active shooter events. We urge our clients to thoroughly address the risk of active shooter incidents while devoting appropriate effort to address the array of hazards that claim far more lives each year than active shooter events. Taking the time to carefully review accurate school safety incident data can help to overcome the natural tendency to overemphasize active shooter risks for schools.