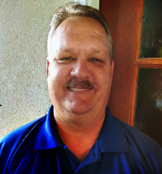 Police Chief Rod Ellis has been a sworn law enforcement officer at the local and state level for 28 years.  Chief Ellis was a key official for operational planning and logistics for the 1996 Olympic Games held in Georgia as well as the 2004 G-8 Summit held on Sea Island, Georgia. He has completed over 3,000 hours of formal law enforcement training during his career and has also trained with the Israeli Police, security forces and intelligence agencies in the State of Israel through a fellowship from Georgia State University.
Chief Ellis has advanced training in school threat assessment and emergency planning from the U.S. Department of Homeland Security (DHS), Georgia Emergency Management Agency (GEMA), United State Department of Education, and Safe Havens International. He has also been actively involved in active shooter/active killer and anti-terrorism projects including:
The initial basic level start-up training in K12 threat assessment by the State of Virginia Department of Education where he was sought out as a subject matter expert.
The 2012, 2013, and 2014 National Summit on Preventing Multiple Casualty Violence, a joint initiative of DHS, the U.S. Department of Justice (DOJ), Federal Law Enforcement Training Center (FLETC), John Hopkins University's School of Education, and Office of Community Oriented Policing Services (COPS) where he served as a panel member representing the K12 school sector.
The Georgia Office of Homeland Security where he served as a subject matter expert provided training in K12 threat assessment and assisted with school assessments.
Training officers on how to respond to an active threat as a United States Department of Homeland Security Certified Active Shooter Threat Response Instructor.
Serving as an instructor for Crisis Intervention for Mental Health for Law Enforcement Professionals.
Offering keynote addresses at professional conferences nationally and specifically on student threat evaluation for the Virginia Department of Education.
Serving on the review team for the post incident evaluation of the Arapahoe High School active shooter incident in Littleton, Colorado for the Littleton Public School System.
Assisting with security assessments for hundreds of facilities in Georgia, Florida and Virginia.
Chief Ellis is currently pursuing a Master's Degree from Columbia Southern University.