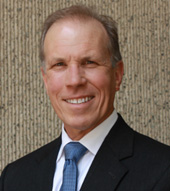 Les Nichols is a recognized expert in developing child and youth protection programs for youth serving organizations and out-of-school time programs.  For over two decades, he served as the lead youth and facilities expert for Boys & Girls Clubs of America (BGCA).  As the Vice President for Club Safety, Les, served as the point man for safety, security and emergency preparedness in an organization serving over 4 million youth at more than 4,000 sites in 50 states in schools domestic and overseas military bases, native American tribal lands, university campuses, camps, public housing sites, parks and recreation facilities, community centers, libraries and churches.  Mr. Nichols has written, lectured and consulted on developing effective policies, personnel screening, training, supervision, governance, internal reporting, safe facility design and maintenance, hazard mitigation and emergency response planning.  He has conducted thousands of safety consultations for organizations in the United States, Puerto Rico, Canada, Mexico, Germany, Italy, England, Spain, Guam, the Philippines and Japan.
Between 2006 and 2016, Mr. Nichols was instrumental in developing BGCA's "Public Trust Initiative" which involved authoring and co-authoring standard practice guides for child protection and staff/volunteer screening, moderating a quarterly, cross-departmental public trust forum, working with the insurance industry to develop risk standards, working closely with private and government background check agencies to develop appropriate screening standards, and developing broad risk management, safety and security resources for BGCA's 4,000 sites.
Besides his work with BGCA and their 1,000 affiliate organizations, Mr. Nichols has also served as a consultant to other youth serving organizations, including: Boys & Girls Clubs of Canada, Club de Ninos y Ninas de Mexico; Boys & Girls Clubs of South Africa; City of Johannesburg, Community Development: Sport & Recreation Department; The Professional Golfers Association of America; The Nature Conservancy; The Sisters of Mercy; The Civil Air Patrol; and the Bolton Lads & Girls Club (UK).
Mr. Nichols has served as a guest lecturer or panelist at Portland State University (OR); Youth Protection in Higher Education; Resilient America Roundtable; National Child Advocacy Centers National Conference; The Civil Air Patrol Advisory Board; U.S. Department of Defense Youth Development Conferences; Protect the Children Conference; U.S. Chamber of Commerce; John Jay College of Criminal Justice; The Children's Advocacy Center of Georgia; Alabama Statewide Anti-Bullying Summit; Nonprofit Risk Management Center National Conference; Annual Conference of the American Society for the Treatment of Sexual Abusers; Annual Youth Gang Symposium; Boys & Girls Clubs of Canada National Conference; and Cornell University.
Mr. Nichols' unique background supports his understanding of the relationship between the operational and programmatic strategies to protect children and youth, and the design and maintenance of buildings and grounds.  He is a (board) Certified Protection Professional (CPP) through ASIS International and has a Master of Science in Security Administration from Southwestern College, and holds graduate certificates in Enterprise Risk Management and Emergency Response Planning, and has been educated in terrorism and homeland security at the graduate level.  Mr. Nichols is also a licensed architect with over 35 years' experience in facilities planning and evaluation and is a member of the American Institute of Architects (AIA) and the National Council of Architectural Registration Boards (NCARB).  He has been trained and is highly experienced in applying Crime Prevention through Environmental Design ("CPTED") for sites and buildings; The Situational Prevention Approach for risk recognition by staff; threat-vulnerability analysis (TVA); and target hardening methods for sites and buildings.
Mr. Nichols has been a contributing author or content reviewer for six books, including: Managing Facility Risks: 10 Steps to Safety (Nonprofit Risk Management Center); Staff Screening Toolkit, 3rd Edition (Nonprofit Risk Management Center); Unified Facilities Criteria: Youth Centers (U.S. Department of Defense); Preventing Child Sex Abuse within Youth Serving Organizations: Getting Started with Policies and Procedures (The Centers for Disease Control); What You Need to Know About Background Screening (The National Center for Missing & Exploited Children); and Staying Alive: How to Act Fast and Survive Deadly Encounters (Dorn).  Through Boys & Girls Clubs of America, he co-authored nine books and digital media, including: Safe Spaces: Crime Prevention Through Environmental Design; Keep Safe: The Child Safety Desk Reference; Kids in Control: Safety Awareness Activities; Standard Practices for Child Safety: The Boys & Girls Club Way; Standard Practices for Hiring Staff and Selecting Volunteers of High Character: The Boys & Girls Club Way; Safe on All Sides; Kid Spaces: Creating Exciting, Inviting Environments for Youth; Building Up: A Facilities Guide for Boys & Girls Clubs of America and Kidbuilding.
Mr. Nichols has contributed to periodicals such as: Campus Safety Journal; The Resource: The National Sexual Violence Resource Center's Newsletter; School Planning & Management; and the Georgia Emergency Management Newsletter.  He has been quoted or cited by Cable News Network; The Congressional Record; The New York Times; American Journal of Psychology; Reuters; Associated Press; Youth Today; Campus Safety; and Aquatics International.
During his tenure at BGCA, Mr. Nichols was an active collaborator with partnering institutions and agencies to advance the creation of safe settings for children and youth including:
The National Center for Missing & Exploited Children
The Federal Bureau of Investigation
Cornell University
Portland State University (OR)
The National Association of Professional Background Check Screeners
The New York Life Foundation
The U.S. Department of Defense
The Centers for Disease Control and Prevention