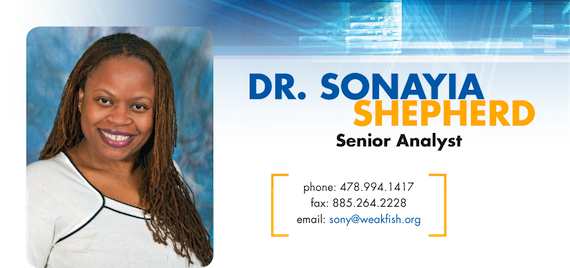 A popular and animated keynote speaker at major professional conferences, Dr. Sonayia N. Shepherd (Sony) has authored and co-authored sixteen books and nine web courses on school safety and emergency management, including four books for Jane's, the highly regarded British defense, intelligence and school safety publisher.
Conference keynotes:
Safety,

security

, culture, climate and

emergency preparedness

assessments, training and consulting
School mental health recovery planning and training
Business continuity training
School biological incident planning and training
School food defense planning and training
While serving as an Incident Support Specialist for the Centers for Disease Control, she was deployed to a dozen countries in North America, South America, Central America, Europe, Africa, Asia, the Caribbean, as well as across the U.S.   Her experiences include working in Switzerland, Thailand, Indonesia, Haiti, Guatemala, Puerto Rico, Angola, South Africa, and India. She was deployed several times for the Tsunami and Katrina crises and was assigned to staff the multi-agency command center for the international G-8 Summit held in Georgia.
Sony has been detailed to assist many agencies, including the World Health Organization, during international crisis situations. She helped develop the Smallpox response plan for the Atlanta International Airport and has served as a controller for FEMA TOPOFF, a multi-state and multinational terrorism exercise.
Sony has held the following full-time positions:
Emergency Operations Planner for the Centers for Disease Control and Prevention.  During her tenure with the CDC, Sony served as an Incident Support Specialist on the CDC's global Incident Response Team which deploys to emergency outbreaks of

international

significance.
State Bioterrorism Exercise Coordinator for the Georgia Division of Public Health
State Antiterrorism Planner for the Terrorism Division of the Georgia Office of Homeland

Security

Area

School Safety

Coordinator for the

School Safety

Project, Georgia

Emergency Management

Agency – Office of the Governor
Easter Seals Rehabilitation Center Director
Preschool teacher
Sony has received certifications in the following:
Crisis Intervention (Dual certification through the National Organization for Victim's Assistance (NOVA) and the

International

Critical Incident Stress Foundation (CISM/Mitchell Model)
Grant Writing
Adventure Therapy
Play Therapy
Juvenile and Adult Case Management
Managing Aggressive Behaviors
Crisis Intervention
Crisis Counseling
Georgia Peace Officer Standards and Training Council Instructor Certification
With an extensive background including serving as a full time school safety practitioner in the nation's largest state government school safety center, Sony has worked directly with hundreds of public and private schools across the nation and has provided crisis response and recovery support following many school crisis situations and major disasters around the world.
Sony also developed the Play it Safe planning guide and video training program, which was distributed to more than 4,000 childcare facilities.
Graduating from high school at the age of 16, she has earned two graduate degrees in Clinical Psychology and Human Ecology from Cameron University in Oklahoma and earned her undergraduate degrees in Political Science and Spanish from Phillips University. She completed her Ph.D. in Public Administration and & Emergency Response Policy at Walden University in 2008.